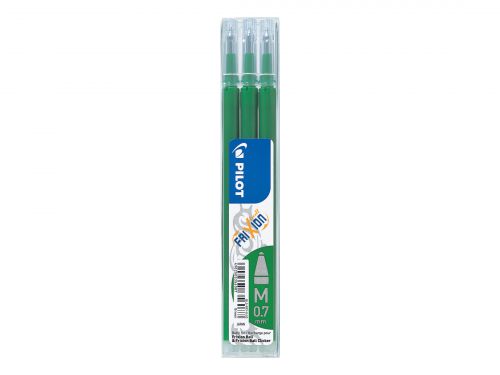 Out of stock - call or chat to check restock and alternatives!
Manufacturer Pilot Pen
Description
Don't despair when your fantastic FRIXION BALL or FRIXION CLICKER pen runs out - simply refill it with the FRIXION REFILLS and carry on writing! Refills will help you save money over buying new pens, and are also fabulously eco-friendly so there really is no excuse not to refill! 0.7mm pack of three.
Specifications
Frixion Ball and Clicker Pens