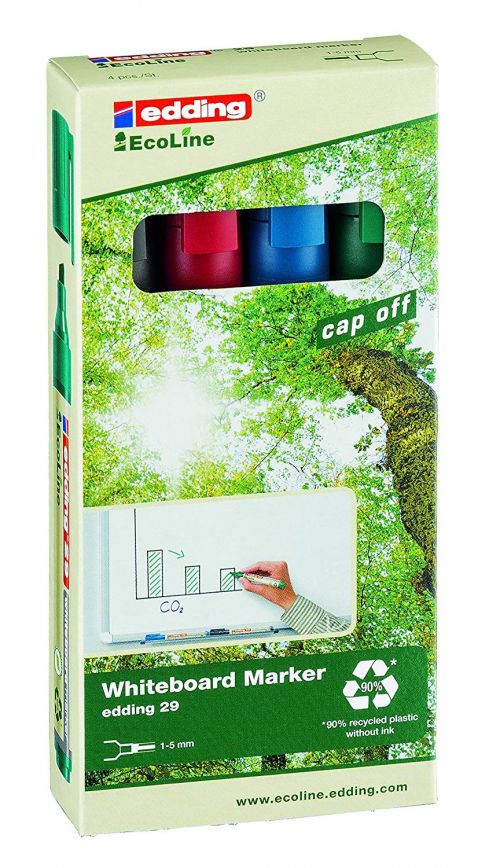 27 In Stock
Manufacturer Edding
Description
edding 29 EcoLine whiteboard marker – the green solution for whiteboards

Whether in the office, at presentations or at lectures, giving back to the world feels always great. It is especially easy with the edding 29 EcoLine whiteboard marker, as at least 90% of the total plastic used comes from recycled material. Thereof even 83% from post-consumer plastics such as used yoghurt pots or watering cans. The edding 29 EcoLine whiteboard marker has a variable chisel nib releasing an ink, which can easily dry-wiped from virtually all non-porous surfaces.

Better yet, if the cap is left off after a busy presentation or lecture, there is no need to worry – even after several days it won't dry out. It can be refilled and used multiple times, making it not only eco-friendly but also economical viable for any office or educational facility.
Specifications
Virtually all Non-porous Surfaces
At Least 90% Recycled Plastic