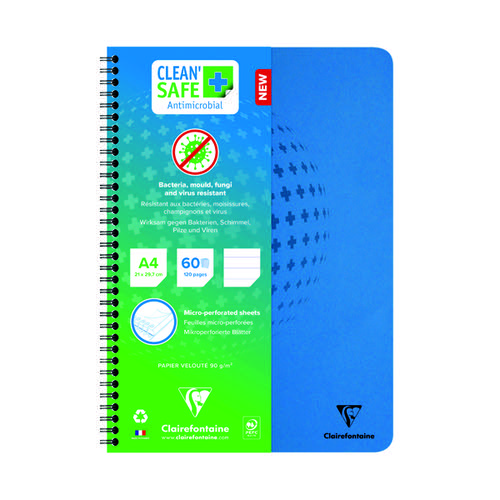 Out of stock - call or chat to check restock and alternatives!
Manufacturer ExaClair Limited
Description
Treated with an organic antimicrobial active ingredient, the Clean Safe notebook cover stops the spread of bacteria and viruses, eliminating them by more than 99%. This protection lasts for the lifetime of the product and the harmless additive is not bioaccumulative. Clean Safe notebooks are made of 100% recyclable materials and include Clairefontaine's brushed vellum 90gsm paper. These notebooks are lined and contain 120 detachable A4 pages.