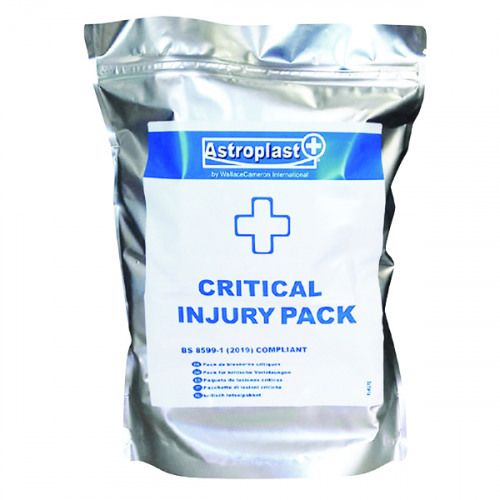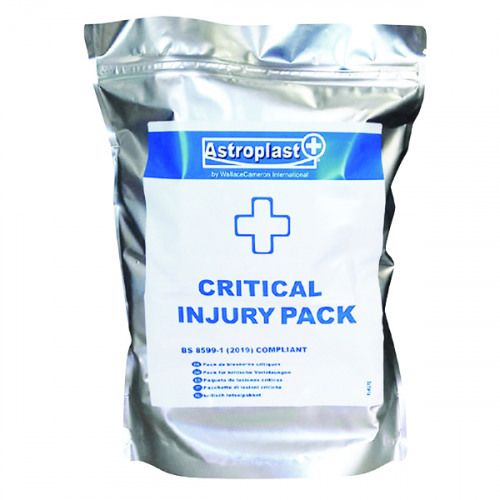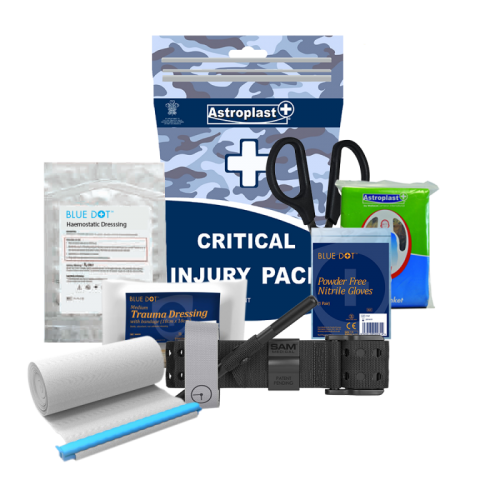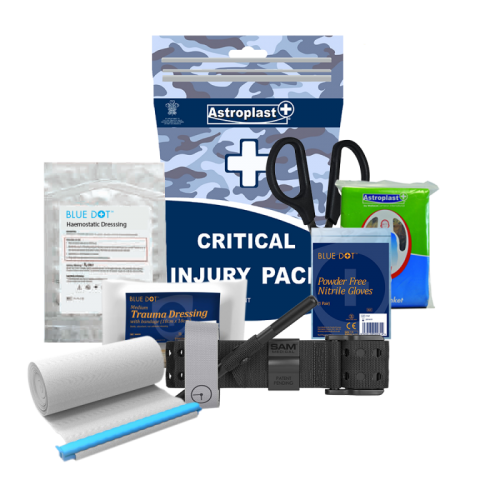 7 In Stock
Manufacturer Wallace Cameron
Description
The BS 8599-1:2019 Critical Injury Pack includes a tourniquet and haemostatic dressings for use in high-risk environments.

The Critical Injury Pack will be contained in a water-resistant tear open pack to allow easy access in situations which require rapid response.

Where a high-risk situation is identified, the Critical Injury Pack can be added to existing first aid kits.